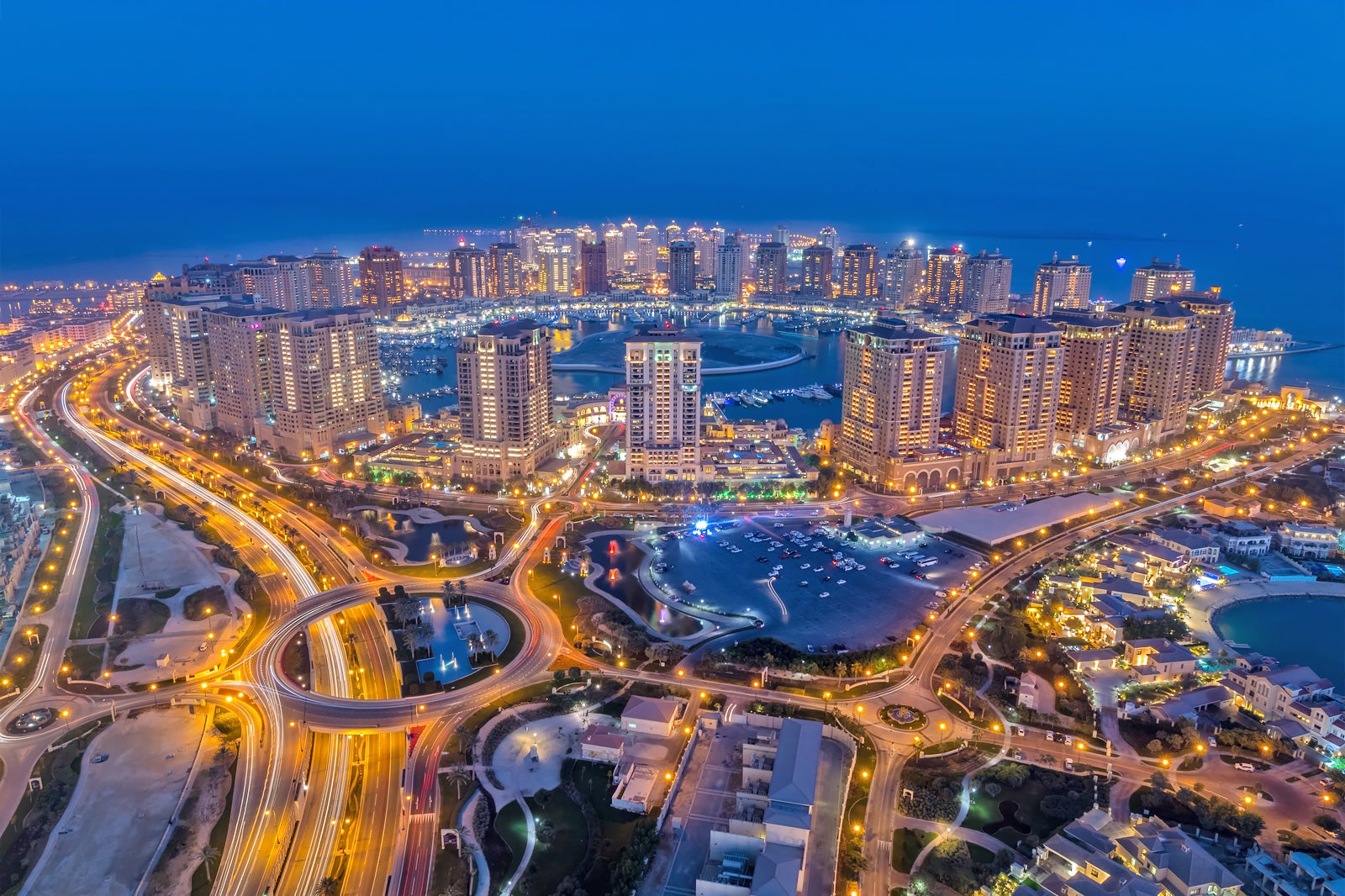 Qatar, a small country located in the Middle East, is often overshadowed by its neighboring countries. However, this small but prosperous nation is full of surprises, and there is so much to discover in this fascinating place. From its glittering skyline to its rich cultural heritage, Qatar is a destination that is definitely worth exploring.
Let's start with the basics. Qatar is located on a small peninsula in the Persian Gulf and is bordered by Saudi Arabia to the south. The country's capital city is Doha, which is also the largest city and the center of Qatar's economic and cultural activities. The official language is Arabic, but English is widely spoken, especially in business and tourism.
Qatar is a relatively new country, having gained independence from Britain in 1971. Since then, Qatar has experienced a rapid transformation from a desert wasteland to a modern and prosperous nation. This transformation has been fueled by Qatar's vast oil and gas reserves, which have made the country one of the wealthiest in the world.
One of the first things you will notice when you arrive in Qatar is the impressive skyline. Doha's skyline is dotted with towering skyscrapers and modern architectural wonders, such as the iconic Burj Doha and the twisted silhouette of the Aspire Tower. But it's not just the buildings that are impressive – the city's layout is also designed with pedestrians in mind. There are numerous pedestrian-friendly walkways and parks throughout the city, making it easy to explore on foot.
If you're interested in history and culture, Qatar has plenty to offer as well. The country's cultural heritage dates back thousands of years, and there are several museums and historical sites that are worth a visit. One of the most impressive is the Museum of Islamic Art, which houses an extensive collection of Islamic art and artifacts. The museum's architecture is also worth noting – it was designed by the world-renowned architect I.M. Pei, who also designed the Louvre Pyramid in Paris.
Another must-visit cultural site is the Souq Waqif, a traditional marketplace that has been in operation for hundreds of years. Here, you can wander through narrow alleys lined with shops selling everything from spices to textiles to handmade pottery. The souq is also home to several restaurants serving traditional Qatari cuisine, such as grilled meats, spicy stews, and sweet desserts.
For those looking for outdoor activities, Qatar has plenty of options as well. The country's desert landscape provides the perfect backdrop for activities such as dune bashing, camel riding, and even hot air balloon rides. The beaches in Qatar are also worth a visit, with crystal clear waters and soft white sands.
But perhaps one of the most surprising things about Qatar is its commitment to sustainability and environmental preservation. Despite being one of the world's largest oil and gas producers, Qatar has made significant strides in renewable energy and environmental conservation. The country has invested heavily in solar energy and is home to one of the world's largest solar farms. Qatar has also implemented strict regulations on fishing and hunting to protect the country's fragile ecosystem.