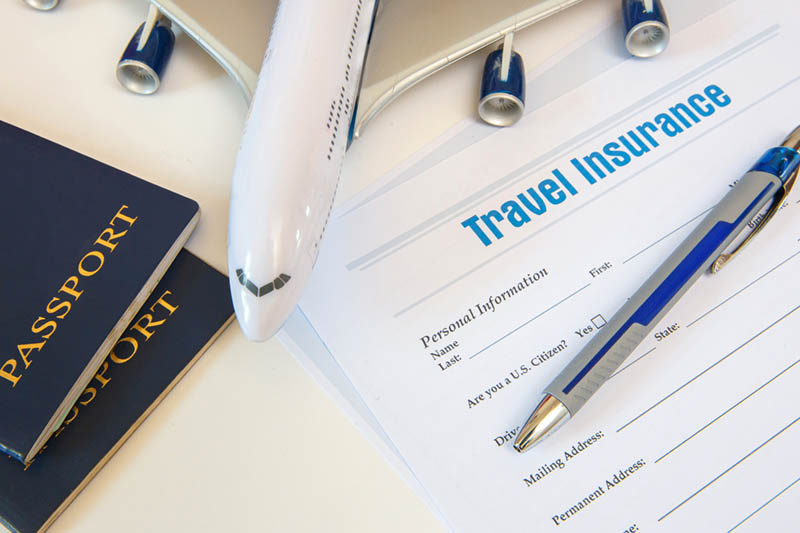 Traveling to new and exciting destinations is one of life's greatest pleasures. However, unforeseen events can occur, such as flight cancellations, lost luggage, and even medical emergencies. This is where travel insurance comes in, offering peace of mind and financial protection while you explore the world.
In this article, we will dive into the world of travel insurance, covering everything from what it is, the types of coverage available, and why it is so important to have it for your next adventure.
What is Travel Insurance?
Travel insurance is a type of insurance that provides coverage for a range of travel-related mishaps. This can include trip cancellations or interruptions, medical emergencies, lost or stolen luggage, and even accidental death and dismemberment.
Most travel insurance policies are purchased on a per-trip basis and offer coverage for the duration of the trip. The cost of travel insurance can vary depending on several factors, including the length of the trip, the destination, the level of coverage, and the age and health of the traveler.
Types of Travel Insurance Coverage
When it comes to travel insurance, there are several types of coverage available. Here are some of the most common types of coverage:
Trip Cancellation and Interruption Coverage: This type of coverage provides reimbursement for non-refundable trip expenses if the trip is canceled or interrupted due to a covered reason, such as illness, injury, or severe weather.
Medical Coverage: Medical coverage provides reimbursement for medical expenses incurred while traveling, including emergency medical treatment, hospitalization, and emergency medical evacuation.
Baggage Coverage: Baggage coverage provides reimbursement for lost, stolen, or damaged baggage and personal items while traveling.
Accidental Death and Dismemberment Coverage: This type of coverage provides a lump sum payment to the beneficiary if the insured suffers accidental death or dismemberment while traveling.
Why You Need Travel Insurance
Travel insurance is essential for several reasons. Firstly, it offers peace of mind knowing that you are protected financially if anything goes wrong while traveling. This can include anything from a missed flight to a medical emergency that requires hospitalization.
Secondly, travel insurance can save you money in the long run. Without coverage, you may be responsible for paying for unexpected expenses out of pocket, which can quickly add up.
Finally, some countries require travelers to have travel insurance before entering the country. For example, Schengen countries in Europe require visitors to have travel insurance that covers medical emergencies and repatriation.
Tips for Choosing the Right Travel Insurance Policy
Choosing the right travel insurance policy can be overwhelming, but there are several things you can do to ensure you select the right coverage for your needs.
Firstly, determine what type of coverage you need. If you are traveling internationally, make sure your policy covers emergency medical treatment and medical evacuation. If you are traveling with expensive items, consider purchasing baggage coverage.
Secondly, shop around for quotes from different insurance providers to ensure you are getting the best deal. Make sure you read the policy documents carefully, so you understand what is and isn't covered.
Thirdly, consider purchasing a policy that includes a 24-hour assistance hotline. This can be invaluable if you need help while traveling, such as in the case of a medical emergency or lost passport.
Finally, make sure you purchase your travel insurance policy well in advance of your trip. This will ensure you are covered from the moment you leave your home country.
In conclusion, travel insurance is a must-have for anyone planning to travel internationally. It offers peace of mind, financial protection, and can save you money in the long run. When choosing a policy, make sure you select the right type of coverage, shop around for quotes, and purchase your policy well in advance of your trip. With the right travel insurance policy, you can enjoy your adventure with confidence, knowing that you are protected in the event of an unexpected mishap.
Remember, when it comes to travel insurance, it's always better to be safe than sorry. Don't take the risk of traveling without it, as the cost of a policy is often minimal compared to the potential financial burden of an unforeseen event.